KEEP UP WITH THE LATEST A-1 NEWS
We provide more than just trusses.
A-1 Industries Uses Perpetual Motion for Team Building
Originally published by the following source
: 
SBC Magazine
 — 
March 26, 2019
With some plastic bottles, old toys, and scraps of woods, designers at A-1 in Fort Pierce, Florida found unusual and intentionally difficult ways to display a truss through a process commonly known as a Rube Goldberg machine.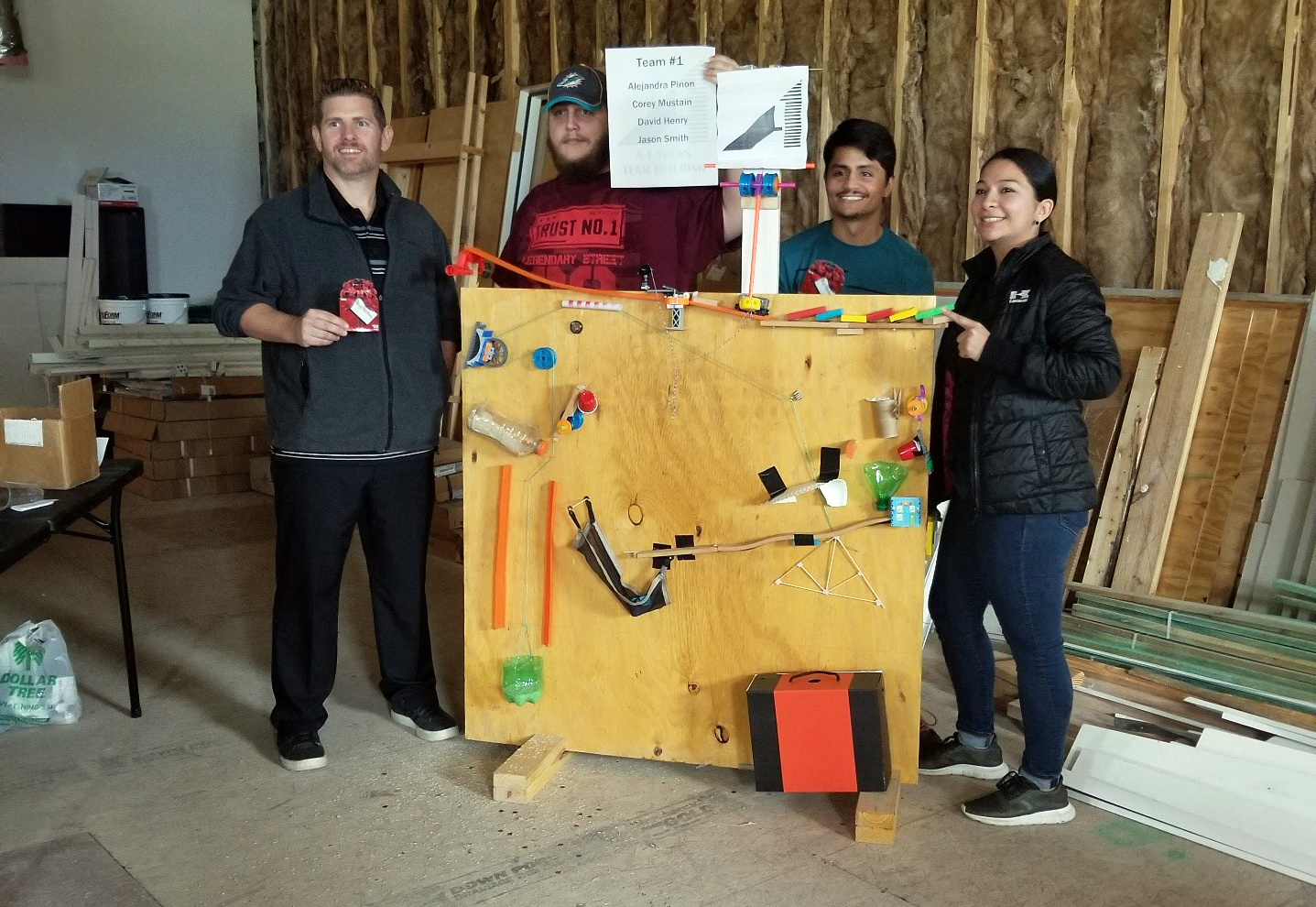 "It was great to see everyone come together, especially towards the end," said Jason Smith, Design Trainer for A-1 Industries. "Everyone got to see the different personalities of their colleagues, some people were more leader types and took the reins while others were ok stepping back and going with the flow."
The team building exercise was designed to be inexpensive and focused on generating creative problem solving solutions, much like what designers have to do on the fly when laying out trusses.
The idea for the competition came after A-1 asked their designers for team-building ideas. Last year, designers competed to build the most durable 24-inch span trusses out of popsicle sticks. Both competitions are highly effective tools any CM can challenge their design teams with while fostering creativity and building leadership skills.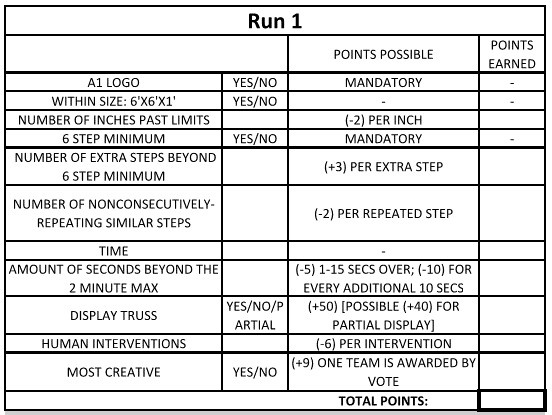 For the chain reaction competition, designers were split up into 7 teams of four and given rules and regulations for the chain reaction machines. They had three, one-hour work sessions to complete their design, with many of them coming in on their time off. Teams had to incorporate the A-1 logo, could only use up to a 6X6X1 board (a 4X4 piece of plywood was provided to all teams) and had to create a chain reaction that, at a minimum, took 6 steps to complete. Teams could test their machine as often as they wanted, but were only given two opportunities in front of judges. More points were given for additional steps and the chain reaction could not surpass a 2 minute time limit, or the team was penalized.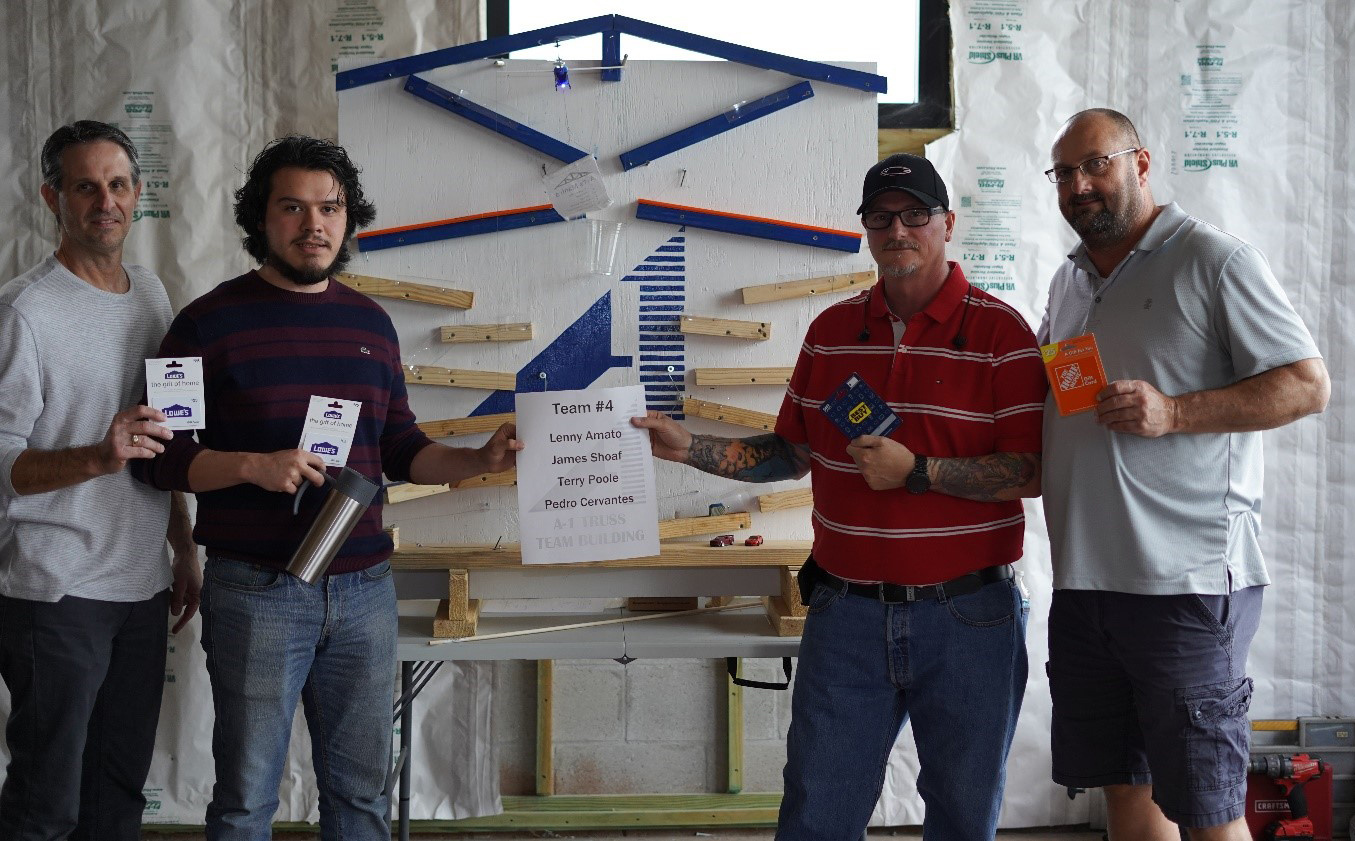 "In the truss world, if you have a complex framing situation, two different people are going to have different perspectives on how to frame it," Smith said. "You could see that as the teams were putting their machines together, multiple people would come up with their ways to solve the problem." 
The winning team with the most overall points took home a $50 gift card. The team voted to have the most creative chain reaction machine incorporated a remote-controlled helicopter, and was also awarded with a gift card. 
"It was fun to watch everyone exercise patience as sometimes it doesn't work out the first time," Smith said. "I think about designing a 4-ply girder, you just have to keep going until you get exactly what you are looking for."
Using the latest state-of-the-art automation and our proprietary software, A-1 is in the top 5% of the country in single-site production for quality and efficiencies. Our facilities cover over eight Acres located on 140 Acres. We have room to grow, unlike anyone else in the industry. What sets us apart from all others is our people, software, and our facilities. Our mission is to use technology to change the way America builds homes.
Because We Believe In Providing More Than Just Trusses.